Leaves are starting to change colors and even though it's not officially Fall yet, there's no denying that it is near. Here in Minnesota, people embrace the autumn season with apple picking traditions, buying pumpkins, and hustling to get ready for the ever-impending winter months.
There's no doubt this season brings a unique and enchanting charm that lends to nostalgia and aids to creating, or maintaining, traditions and can be seamlessly incorporated into your interior and exterior design. To help you embrace the season we're letting you in on three simple styling tips that make a big impact.
Warm Color Palette
Using warm color palettes can create a welcoming and inviting atmosphere in your home! Choose a color palette that reads rich and earthy and don't be afraid to use unconventional colors for your fall look. If you love, it…. go for it!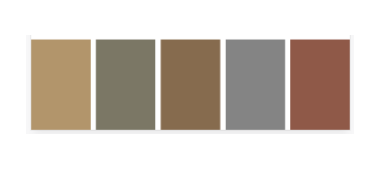 Layers!
One of the best ways to add warmth and comfort to your space during fall is by layering textures. Swap out lightweight summer fabrics for heavier, cozier ones. Incorporate soft throw blankets, plush rugs, and textured pillows in materials like wool, faux fur, and velvet. These elements not only make your space feel more inviting but also provide extra warmth on chilly fall evenings.
Fall is all about celebrating nature's beauty, so why not bring the outdoors inside? Add different types of blankets or throws around the house and even switch out your artwork to reflect the season. Hang paintings or prints that speak to a cozy fall day. These pieces can serve as focal points and contribute to the overall fall ambiance of your space.
Utilize the outdoors for as long as you can!
Extend your fall design to your outdoor spaces as well. Invest in cozy outdoor furniture with cushions and throws that can withstand cooler temps. Set up a fire pit or outdoor heater to create a warm and inviting gathering spot for family and friends. String lights and lanterns can add a magical touch to your outdoor fall oasis.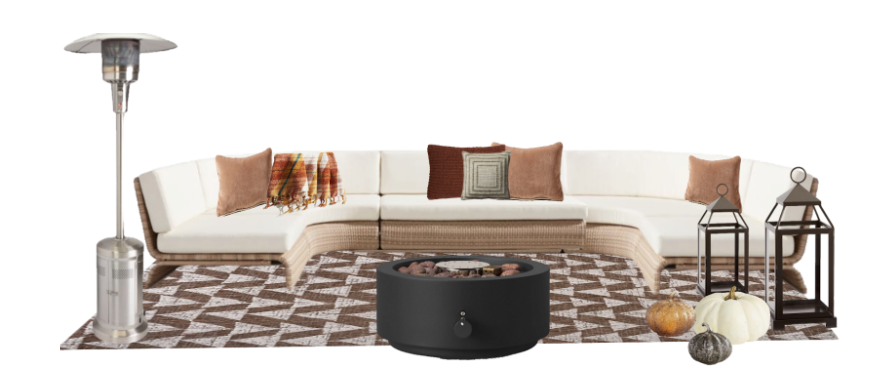 SO, as the leaves continue to fall and the air grows crisper, take these design tips to heart and transform your home into a warm and inviting haven for the fall season.

Interested in any of these items you've seen? Comment below or reach out to us via our website contact form with the subject "FALL2023" for links and details!
xoxo,
T