Putting a California Casual vibe on a historical Italianate Spanish revival 1920's home in the Historical Country Club neighborhood.
This is our last look into this gorgeous home as we wrap up our tour. If you haven't already, check out Part I and Part II. Today, we take you through the family room, mudroom, and powder bath!
While not covered in the blog below we did want to note we were able to maximize functionality in a few other spaces in the home as well. We put our touches on the basement by moving all the mechanicals allowing space to add a guest room, guest bath and huge kids' play room. Additionally on the upper level, the plans were complete for the primary on suite, so the existing full bath was completed with the children in mind!
Now without further ado…lets dive in…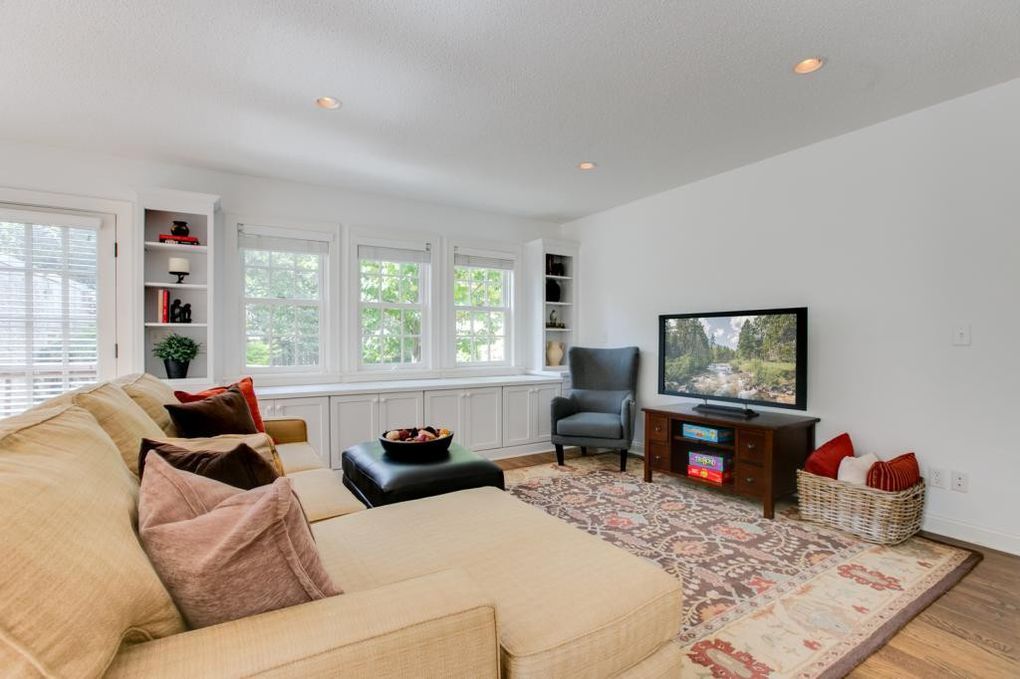 This space was previously used for a seating area in a bedroom. Those built ins, were repurposed to house the children's toys and extensive book collection in the renovated basement!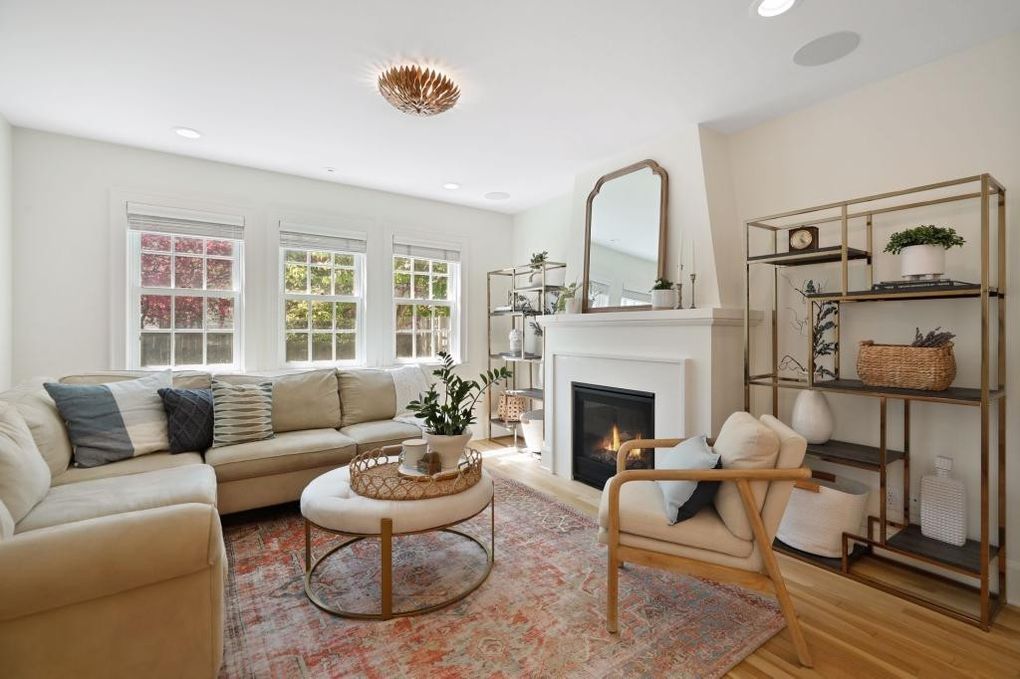 Some people call this a "keeping room" some, call it a "family room", call it what you will…it's perfectly situated next to the kitchen for people to hang during a big party! A new gas fireplace was added with a nice European flair. We used the same quartz stone as the pantry and flanked it with this antique gold etagere with intentional styling utilizing some of their antiques and bringing the textures introduced in the front entry all the way back through. Lots of live plants make the room come alive!
We were able to re-upholster their well-made sectional and brought in case goods and a side chair to finish it off! Plenty of room for gathering, next to the kitchen.
The back half of the open bedroom/sitting area was very underutilized. Creating a mudroom leading in from the garage to the back door, not only added so much value to this home but much needed functionality!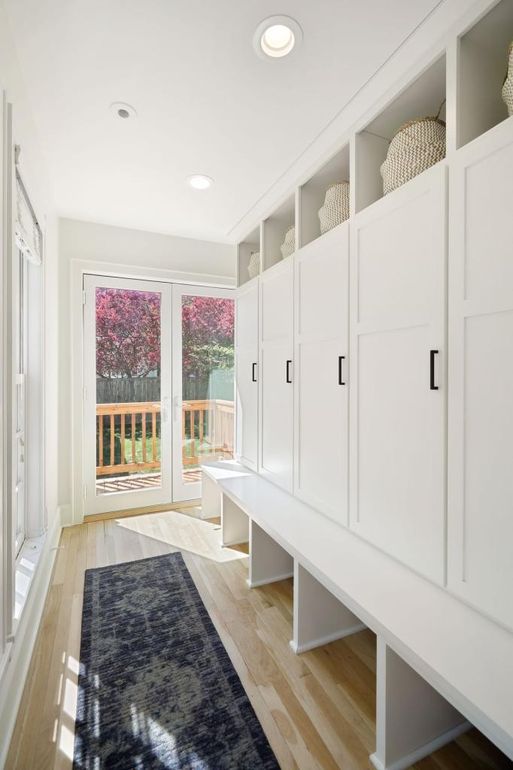 This mud room is built to serve five people including a coat closet (not pictured) at the end as well. Open storage under the bench for wet boots to dry.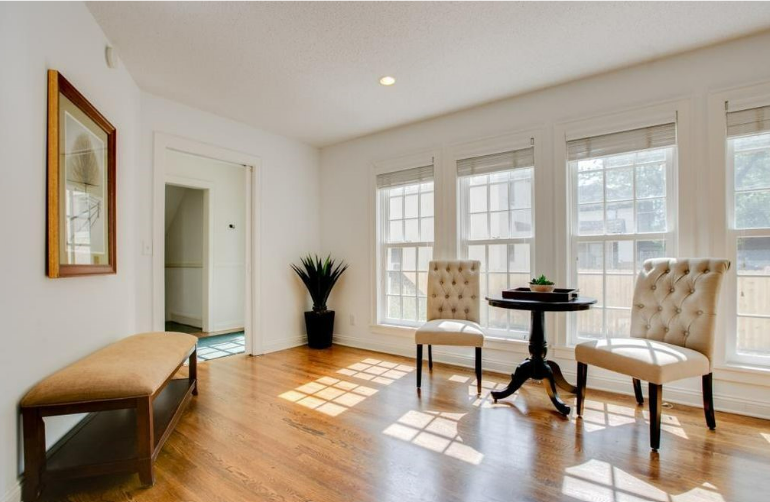 You can see just through the opening where the original "back door" rather side door, used to be. This was closed up and we used the door space for a nice window in the new powder room!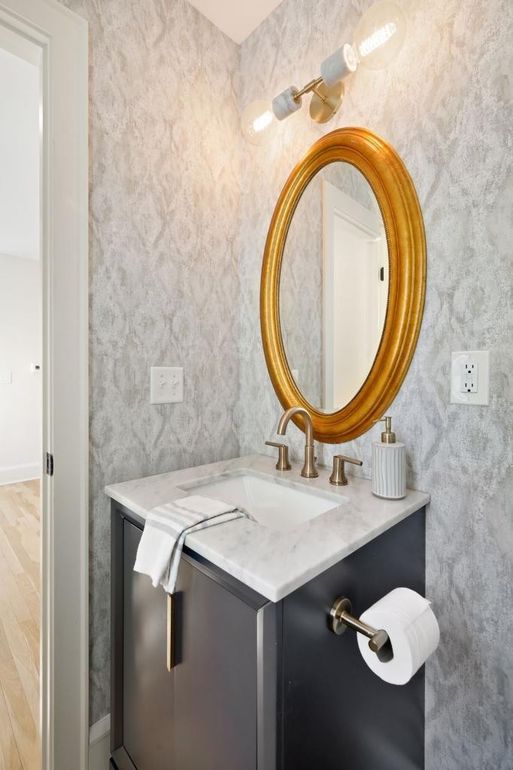 Beautiful grass cloth wallpaper and a custom vanity matching the deep moody neutral color we used for the Pantry/Bar. A little traditional a little modern to keep in line with the project esthetic. The powder room is always a great place to be a little more daring aesthetically!
If you are wondering where to start with your dream remodel or new build reach out to us! You can start by scheduling a complimentary "Getting to Know You" video call here with us! We can't wait to serve and help to:
"Design the space where memories are made!"